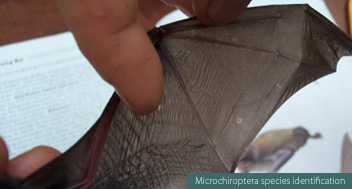 Wildlife Unlimited is fully equipped and professionally accredited to undertake a wide range of Environmental Research and Natural Values Assessment projects, as well as integrated Resource Management and Planning.
Services include:
Flora and Fauna Assessment
Ecological Monitoring
Species Monitoring
Resource Management Planning
Environment Impact Assessment
Review of Environmental Factors
Threatened Species Recovery and Management
Wildlife Unlimited has been involved in hundreds of such projects over the last fifteen years. Projects we have been involved in include: rare and endangered species recovery and monitoring (including the Brush Tailed Rock Wallaby, Spot Tailed Quoll and others); the seasonal monitoring of frogs and waterfowl species for a regional water management authority, including colonial breeders such as Ibis, Spoonbills, and Egrets; the design and implementation of monitoring programs for threatened species such as Brolga, Bush Thicknee, Lathams Snipe, Freckled Duck and Grey-crowned Babbler; conducting surveys for the Swamp Wallaby Grass, and compiling data reports for EPBC referrals and management strategies; and the comprehensive flora and fauna survey of sections of the North Kimberley region of Western Australia.
In providing a high quality of environmental research appropriate to client needs and resources, we draw on a wide range of specialist techniques including: anabat, harp trapping, pit falling, nocturnal playback, tracks and traces, mist netting, predator scat analysis, spotlighting, small-medium mammal trapping, radio-tracking and remote camera observation.
Our breadth of experience and expertise combined with our extensive networks in the sector means that we are capable of providing a comprehensive environmental research and resource management planning service according to client needs.
Contact us for more information about our environmental research and resource management planning capacity.