Wildlife Unlimited is highly proficient in the establishment, implementation and evaluation of pest animal management programs.
We keep abreast of the current research into best practise feral animal control on a national basis. We have advised and assisted land managers — Government, private and community — to design target specific, efficient and sensitive predator control programs.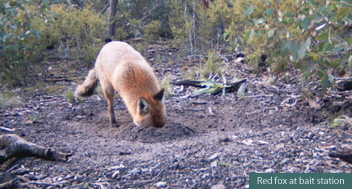 Our philosophy supports long term topographical and landscape programs which result in increasing natural attrition and minimum recruitment leading to a steep decline in the population of the targeted species.
Wildlife Unlimited staff use their fauna monitoring skills to complement and enhance our services when conducting pest animal control programs in sensitive high risk areas to non-target species and the general public. The Wildlife Unlimited team are specialists in the identification of the tracks and traces of native wildlife, as well as introduced species.
Our staff are highly trained to deliver programs in remote and isolated areas using a variety of specialised equipment, and including monitoring, surveillance and data recording. We have designed our own baiting databases that can be easily transferred to GIS or other similar systems.